Already a full week into our amazing Uzbekistan and Kyrgyzstan group tour!
We've seen so much already…
We started our first day with a 5 hour train ride from Tashkent to Kokand which was a nice easy start to some sightseeing in this amazing country – incredible scenery through the windows. In Kokand the highlight was certainly the Khundayar Khan Palace. Amazing mosaics in this part of the world! The palace is from the last Kahn of the region and contained an amazing collection of memorabilia from the 19th century.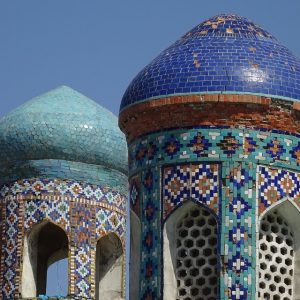 Our second day was full of Uzbeki arts… handmade silks made in centuries old traditional ways, incredible velvet ikat and silk rugs… amazing.
We found wandering through the markets at Fergana particularly enjoyable.. so much fresh produce, and are the Uzbekistani people perhaps the friendliest in the world?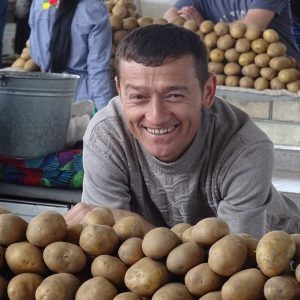 After a short flight to Bishkek we got to spend time in the Chon Kemin valley. Such incredible landscapes…
We feel like we got to experience a taste of the local culture and meet some of the Kyrgyz people here. The country side and lifestyle seems to have been preserved in a centuries old traditional state.
We got up close and personal with the traditional Krygyzstan eagle hunters on the shores of Issy Kul…
and got to warm up for lunch inside a cozy traditional yurt.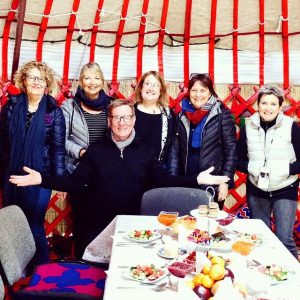 In Djety Oguz we visited the local Chinese Mosque which was constructed in 1907 where a couple of local Chinese men were having a chat…
and also a Russian Orthodox Cathedral which was completed in 1895 and interestingly used as a sports hall during the Soviet era…
We've obviously seen and done so much more, but that is a small taste for you. We are having an amazing time – seeing such unique countryside, beautiful traditional culture and having a lot of laughs with great group we are travelling with.
Check in again next week for our week two update…