Our last week in this incredible part of the world! We have seen so much and end enjoyed travelling with this fantastic group of people to such interesting places.
So, we finished our exploring in Samarkand by visiting Ulugbek's observatory before heading off to Shakhrisabz and Bukhara.

The Observatory was constructed by Ulugbek (Grandson of the Great Amir Temur) in 1428-1429.
In Shakhrisabz – the birthplace and home town of Central Asia's foremost conqueror – the Great Amir Temur,  we wandered around the Ak Saray Palace and had lunch. The compound of Ak Saroy Palace is enormous. The grounds incorporate the large palace built for Temur (Tamalane) his fathers & two sons mausoleums and various sacred sites & Mosques.
When we arrived in Bukhara, we had time to really explore and see the delights of this amazing place. It is truly an incredible city, one of the most famous names of medieval Islam, is home to hundreds of registered monuments. It was a lot to take in, but well worth it.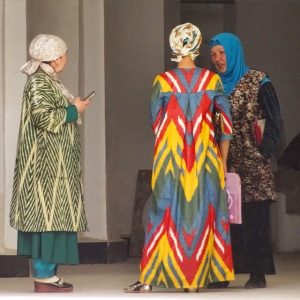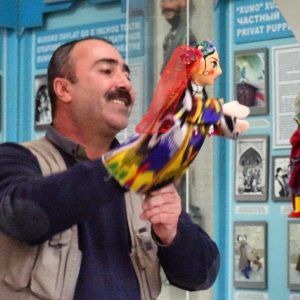 We stayed in the Jewish quarter which also has a very old still used Synagogue.
Six generations of craftsman have been forging Damascus Steel in this forge in Bukhara.
Just out of Bukhara we made an excursion to Sitora-i-Mokhikhosa, the summer residence of the former emir of Bukhara where you can see unique mixture of traditional Russian style of architecture harmoniously mixed with local oriental traditions.
Elaborate detail inside the residence –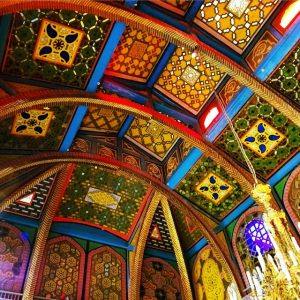 After a long drive to through the Kizil Kum desert, we got to wander through the amazing old town of Khiva.
Khiva is made for walking. It is compact, well looked after, lived in and basks in a beautiful desert light. You can really imagine the layers of history around you here – the town is thought to date back more than 2,000 years.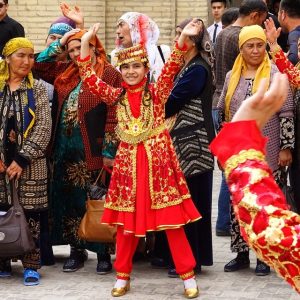 Beautiful Scans of silk ready for carpet weaving.
Our last days in Uzbekistan were spent exploring Tashkent, the capital. Tashkent is one of the oldest and largest cities in Central Asia, the Uzbek capital since 1930, and very much a showpiece of Soviet and post-soviet architecture.
The Russian Orthodox Church
Yet another public statue of a mother. The work represents the beginning of Uzbekistan as an independent nation. Locals refer to it as the happy mother.
As always, it is the people who make a place so interesting….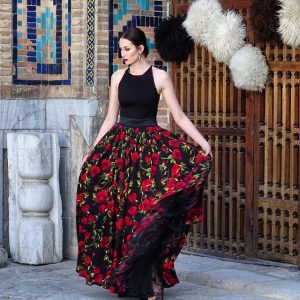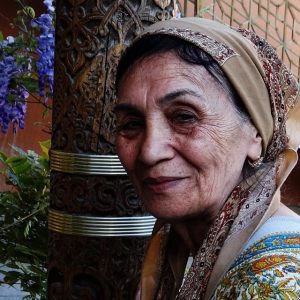 We have had such an amazing trip! It is now time to get back to our routine in Australia and start planning our next trip!